Whilst some WordPress administrators are afraid of making changes to a WordPress database, optimizing your WordPress database is an important task that can help improve your website's performance and speed. Have you been looking for an easy and safe way to optimize WordPress database? If so, continue reading this post.
Optimize WordPress Database Benefits:
Improved website performance: A clean and optimized database can help your website load faster, reducing page load times and improving overall performance.
Increased website security: Removing unnecessary data from database can help reduce the risk of security breaches and attacks, as there is less data that can be exploited.
Reduced backup and restore times: A smaller database with optimized tables can help reduce the time it takes to backup and restore your website.
Note: before we begin with optimizing your database, it's very important and recommended that your database is backed up, in case of any database disruption. However, don't be scared, I optimize my clients' website databases all the time.
The Steps:
Go to plugins by navigating to Plugins > Add new.
In the search bar, type-in WP-Sweep.

Install and activate the plugin.
Once activated, go to the Sweep settings page by navigating to Tools > Sweep.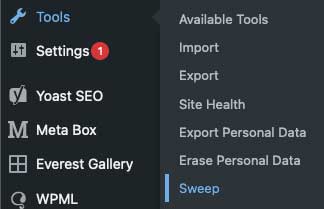 On the Sweep settings page, you will find a list of available options for cleaning up your database.
Choose the options that you want to clean up and optimize and then clean "Sweep" button to start the process.
The Sweep Options:
Posts Sweep: This option allows you to clean up post revisions, trashed posts, and drafts that are no longer needed.
Comments Sweep: This option allows you to clean up spam comments, trashed comments, and orphaned comments.
User Sweep: This option allows you to delete unused user accounts and clean up user metadata.
Term Sweep: This option allows you to clean up unused tags and categories.
Options Sweep: This option allows you to clean up unused options in your WordPress database.
Database Sweep: This option allows you to optimize your database tables and remove unused data.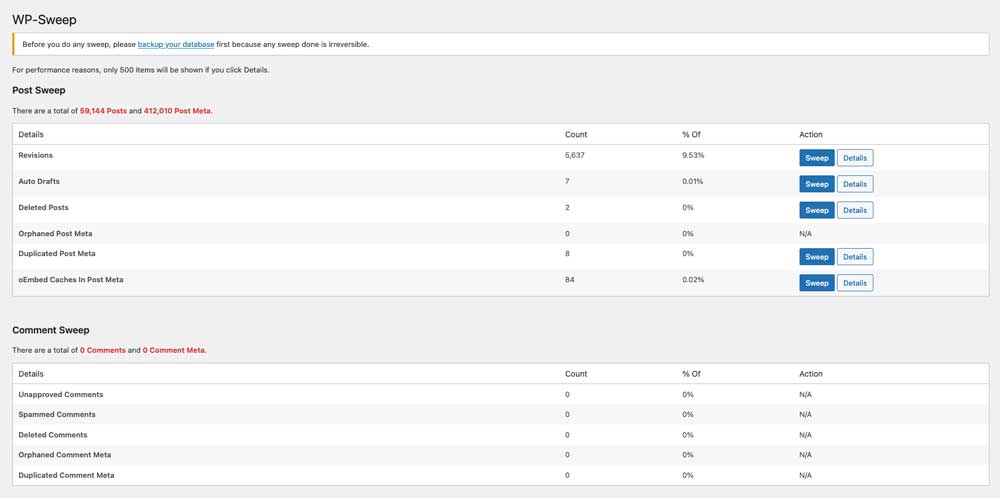 Sweep All: Instead of going through all of the options, if you feel comfortable doing the optimization at once, you can click on "Sweep All" button to clean and optimize all the options.

For your WordPress database to be always optimized, it is important to make regular backups and then optimize it with Sweep every once a month or twice a month if you have a blog website.
If this article was useful, please leave a comment below.
You can also check other blogs (via this LINK) to learn more about WordPress and its features.